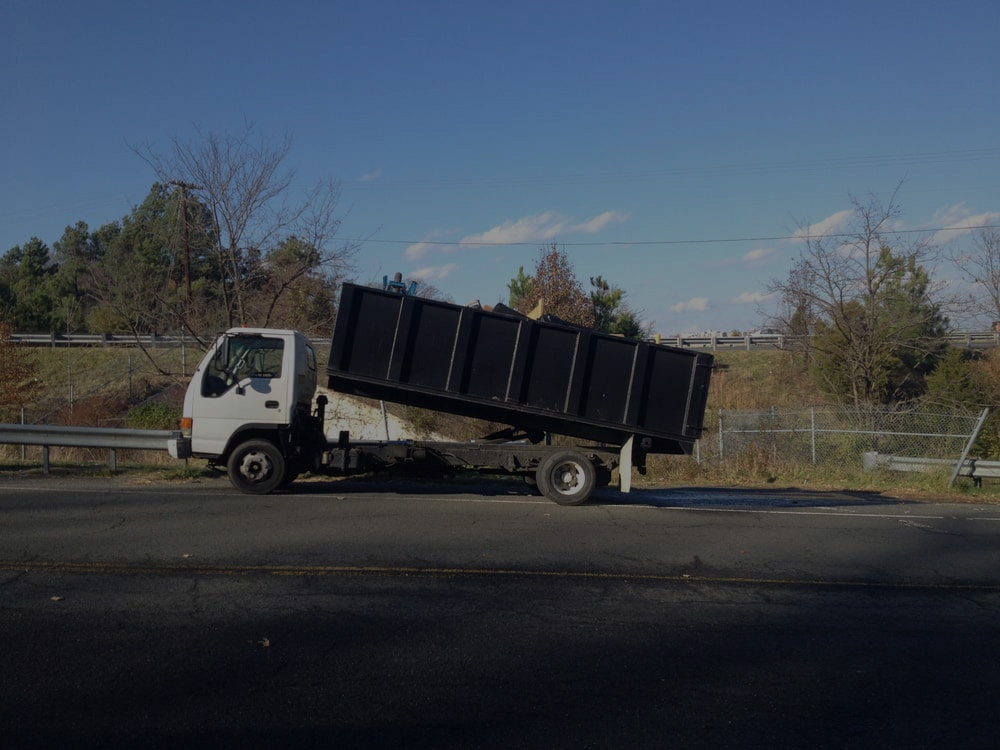 Junk Daddy started in Alexandria in 2014 with a simple goal: to make a living by helping people. Our owner, Delante Clark, wanted to venture out on his own, but he made sure helping people was always the focal point of his business.
To this day, that's our number one mission. People call us for junk removal in their time of need, and we deliver.
What We Do
Through a combination of junk hauling services, property clean-outs, and trash removal, we strive to improve our local community. We work with homeowners, real estate agents, and business owners alike to clean up clutter, remove unwanted items, and restore order to their properties. 
Here's a sampling of the property cleaning services we offer:
Foreclosure clean-outs
Basement clean-outs
Garage clean-outs
Whole-house clean-outs
Estate clean-outs
Office clean-outs
Bagged trash removal
Furniture disposal
Appliance disposal
Playground demolition and disposal
Shed demolition and disposal
Hot tub demolition and disposal
And don't forget: We offer commercial junk hauling services, too! When you're cleaning up after an office remodel or your restaurant has some old furniture and appliances to dispose of, you can rely on us.
Helping the Alexandria Community
A severely cluttered space can make you feel like you're drowning. We get that. And that's why we want to be there for you as soon as you're ready to unclutter. We'll come to your home or place of business and get right to work loading your unwanted items into our truck. Moreover, we'll work efficiently and seamlessly to make the project go as fast as possible. You'll have a neat, orderly place again in no time!
But your junk problems don't have to be that severe for you to call us for help, either. Sometimes, you just really want to get rid of that old couch or washing machine that's been taking up space in your basement for too long. Other times, you need to demolish and remove that dilapidated shed or rusted swing set because you can't stand to look at it for one more day. Whether it's furniture disposal, appliance disposal, or light demolition, Junk Daddy has you covered.
Best of all? We recycle and donate as many items as we can! We do this because we want to reduce the amount of waste at landfills. Roughly 60% of the items we collect are recycled, and many others go to local charities like Goodwill and The Salvation Army.
Junk Removal With a Personal Touch
We set ourselves apart from other junk removers in the Alexandria area by providing our customers with truly personalized services. As a smaller, family-oriented junk hauling business, we're friendly and eager to do whatever it takes to help you. Our customers love our willingness to go the extra mile, as it always ensures a positive outcome for everyone involved. 
Additionally, thanks to our smaller size, we're able to keep our costs down. We offer fair, competitive prices for all of our junk hauling and property cleaning services, and we're flexible when it comes to your budget. We'll be happy to work with you on tailoring a junk removal or property clean-out package that fits your needs.
Ready to get started? Call or email us now to get your free estimate!